Vim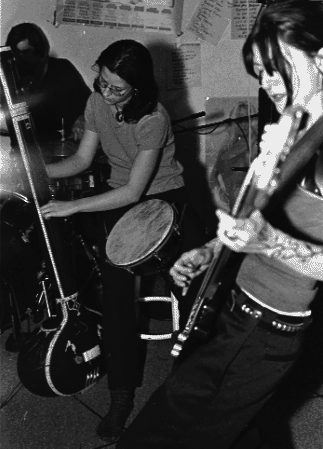 ...photos from live show to come

The Show(28.8ra) | The Interview(28.8ra) | Video footage

"Difficult to catagorize, Vim merges eastern and western influences, a balance of ethereal and hard, trancey and vibrant, rhythmic and musical, primal and modern. Vim has been a collaborative effort for five years. The current line up is Rick Huyett on guitar, D. on bass and vocals, Rich Leiva on drums and percussion and Chelsea Cawley on tamboura and percussion. They have relesed 2 CD's (The self-titled debut and the follow-up Temptation EP) available on Komotion Records.They are currently recording a second full length." - the bio



Rick can tell you more.